Fun Things to Do Outdoors - East Rutherford, NJ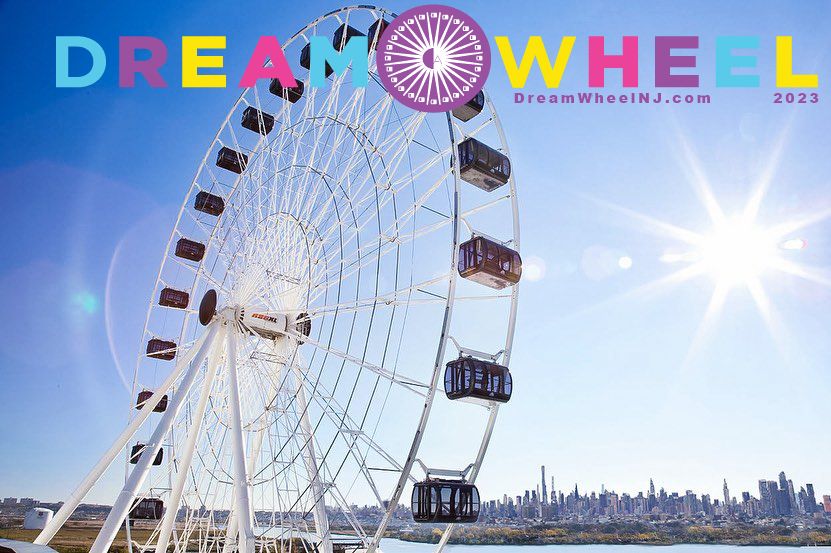 Experience Dream Wheel New Jersey — From Daytime to Nighttime
Looking for an outdoor adventure that promises breathtaking views of the New Jersey skyline? Look no further than Dream Wheel New Jersey!
Located at the American Dream Mall, Dream Wheel New Jersey is the perfect outdoor activity that you simply cannot afford to miss. Our Dream Wheel promises a ride like no other, with spectacular views of the city skyline. Book a ticket or reserve a gondola for a one-of-the-kind ride.
Our hours are:
Monday-Thursday: 3 pm-9 pm
Friday: 3 pm-10 pm
Saturday: 11 am-10 pm
Sunday: 11 am-8 pm
So what are you waiting for? Reserve your tickets today. Don't miss out on an adventure of a lifetime! 
Enjoying the weekend? Celebrating a special occasion? Spend quality time together and enjoy the great outdoors at East Rutherford, New Jersey! Play a pickup game at Riggin Memorial Field, go for a hike at Hackensack Meadowlands Conservation and Wildlife Area, or enjoy window shopping at American Dream Mall. For those who are looking for something more unique and thrilling, Dream Wheel New Jersey offers an incredible adventure in the sky. At 300 feet, you'll be able to enjoy the view from a totally unique perspective and take your experience to new heights!

Don't miss out on our top picks of fun outdoor activities in East Rutherford — guaranteed to keep the whole family entertained!
New Meadowlands Market
Start your morning with a bit of browsing. New Meadowlands Market is New Jersey's most iconic outdoor flea market. See hundreds of vendors and their unique wares and merchandise every Saturday from 8 am to 4 pm. Since 1991, shoppers have been exploring the New Meadowlands Market for antiques, curious finds, and delicious food they can't find anywhere. Spend a few hours haggling with vendors, ordering tasty treats, and enjoying the free games and entertainment. Best of all, it's a choose-your-own-adventure event. Admission and parking are free, so you can spend as little or as much as you want.

Once you've wandered through the market, head to Dream Wheel New Jersey in the American Dream Mall. You can sit back and enjoy a 30-minute ride with views of the market, the city, and the New York Skyline from hundreds of feet in the air while relaxing in a climate-controlled gondola.
Meadowlands Racing & Entertainment
Next, head to the tracks at Meadowlands Racing & Entertainment. Horse racing fans can watch the races and enjoy the crowd's excitement. All visitors will also love the festivals and events scheduled every weekend at Meadowlands. Come out early for a festive morning, or swing by in the evening to enjoy the planned celebrations.
City Tours — New York Tour
Want to explore New City in closer detail? Cross the river and enjoy a self-led tour or sign up for a free walking tour that takes you past all your favorite New York City sights! See the city with an in-depth tour of Grand Central Terminal, find the best attractions in Little Italy, or gawk at New York's famous bridges. Then, once you've seen the sights up close, return to the American Dream Mall to enjoy them again from 300 feet up!
View the New York City Skyline at Sunset — Dream Wheel New Jersey at American Dream
After a fun morning venturing to New York City or seeing the sights around Meadowlands, visit us at Dream Wheel New Jersey. Our Dream Wheel gives visitors a 360° view of the surrounding area, with the New York City skyline to the east, so you can point out your favorite attractions or simply sit back and enjoy the iconic view. Kick up your feet after a long day out and enjoy a 20-30 minute ride on the Dream Wheel.
Go VIP Style
Looking for luxury? It doesn't get better than our signature VIP experience. Upgrade to VIP tickets and be welcomed into our lush VIP gondolas with six leather bucket chairs and a free drink from Deep Fried Love. Your 30-minute ride will also include in-flight Bluetooth and a 10% discount at our retail store. You can also arrive early to your ride's start time and relax in our VIP lounge while you wait. It's the perfect ending to a full day of adventure.
Book a Special Celebration or Event
Are you looking to celebrate a special occasion like a birthday, graduation, or anniversary in East Rutherford? Make it even more special by booking your celebration with us! You can book a special event and reserve our two VIP gondolas or one of our Gold Class gondolas (which comes with a bistro table for serving snacks or cutting a celebratory cake). Take your next celebration to new heights and make it extraordinary by hosting your event 300 feet in the sky with a breathtaking view of the city skyline as your backdrop.

An unforgettable experience awaits!