Dream Wheel & Paradox Museum
Combo Ticket
Popular! For all ages!
• Buy now and save $15! • 2 attractions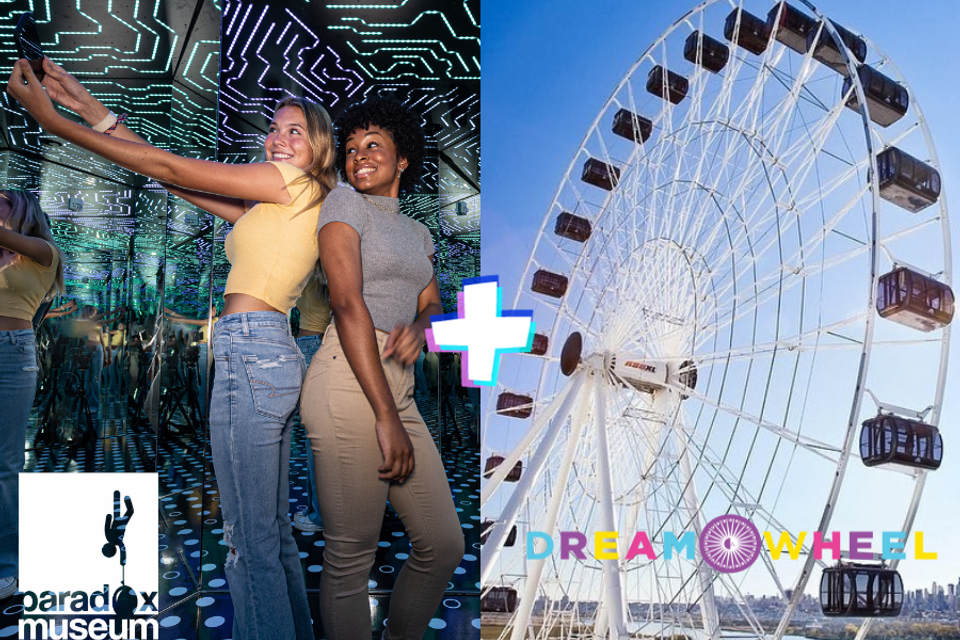 $40 General Admission Tickets
2- Attractions & SAVE!

About Dream Wheel
Towering nearly 300 feet high, the Dream Wheel Ferris Wheel features 27 climate-controlled gondolas providing guests with a 20–30 minute breathtaking panoramic views of NJ Meadowlands and NYC skyline including sights of Empire State, One World Trade, 30 Hudson Yards and more.

About Paradox Museum New Jersey
Paradox Museum New Jersey is not just another entertainment venue. The destination will feature more than 70 paradox-based, exhilarating exhibits and will offer more mind-twisting, eye-tricking experiences than any other destination in the world. Guests will learn everything about the exciting science behind paradoxes and discover new perspectives. In addition, visitors will have the opportunity to defy reality and live their own experiences – all while taking unbelievably cool photos and videos. Founded by the Paradox Group, the Paradox Museum is the most innovative and fastest growing company in the "edutainment" industry. Located at American Dream Mall. Paradox Museum New Jersey will be a must-see and must-share destination for all ages. It will touch the hearts and minds of all visitors and offer new perspectives and reality-defying experiences.